If you've managed to catch our first two articles in this series Time for a rebrand? Well. Maybe and Yes, it's time for a rebrand!, then you might already suspect that the third and final part in this series is focused on implementing your new brand.
The implementation phase is the time when you get to see all the hard work take form into something tangible and meaningful.
1 The Internal launch
2 The External launch
Your external launch will depend heavily on the strategic reason for the rebrand. In this article, we will give examples of different approaches depending on the type of company, but ultimately how you choose to go-to-market with your new brand really must reflect the reason why you chose to do it in the first place. (Missed the first article in our series, Time for a rebrand? Well. Maybe? Read it now.)
With these things in mind, let's focus on three different types of companies – corporates, small & medium-sized businesses (SMB), and scaleups. Over the years, we've experienced that implementation can be handled very differently depending on the size, goals, and ambitions of the company.
Corporate structures.
Corporates – although not willing to lose speed – do operate on their own time. And it is often not the highest pressure on a time-effective rebrand. Because of this, everything really should start with governance. Large organizations typically have internal resources that can handle the majority of implementation activities, while still using a smaller external brand team to run the project.
This is useful in that you have your own team of experts in different disciplines that can work in tandem to create a fully integrated launch. However, if a core team, consisting of a project manager and owner with accountability is not assigned, nothing will happen. Literally. Nothing. Processes and bureaucracy will stop everything right in its tracks. And this always happens if the core team is either not there, or can't make autonomous decisions.
Pro tip: There should be a completely transparent list of goals, tasks and ownership that everyone knows and agrees on or else activities will take triple the time and contradictory decisions will most likely get made.
Most likely the go-to-market will be very different than before and your managers need to understand how this will affect their teams – particularly the customer–facing teams. Have them create a checklist of prioritized items they need in order to successfully launch and communicate the new brand to their external touchpoints.
Pro tip: Remember your brand rules? Have a session where you get management thinking about how these can become a part of their daily operations. (Don't know what brand rules are? Check out article 2 in the series, Yes, it's time for a rebrand!)
Create pride, focus and follow up. Hard.
At the same time, an extensive company kick-off centered around the new brand will most likely be in the works. The kickoff usually creates an intense feeling of pride and ownership throughout the whole organization. This is where the journey from "just employees" to "ambassadors" really begins.
Pro tip: Don't fall into the trap of a massive kick-off with no follow-up. We've seen this happen too many times. A possible lack of continuity leads to a lot of work (and money) going down the drain. The biggest problem of a well-designed rebrand and internal anchoring? Going back to doing exactly what you did before and expecting some sort of change to happen automatically.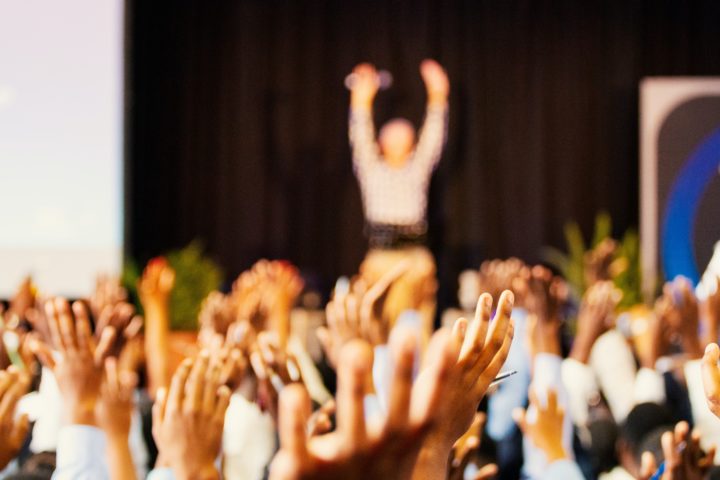 External readiness.
In the background, your core implementation team will be tirelessly working on the external readiness of the launch. Here are a list of things that will probably be included:
Identity changes on all digital platforms (logo, colors, elements, fonts, etc.)
Communication and launch content
PR announcements
Marketing strategy
Business model changes
Talent acquisition strategy
New website development
Product development and innovation
Training programs
Onboarding
Pro tip: Don't get overwhelmed. Focus first on the high-priority, short-term changes such as identity, communication, and digital interfaces. Start a specific time-boxed plan on implementing the long-term items. Things tend to move much slower in big organizations so manage expectations and don't commit to an unrealistic timeline. Stakeholder management on all levels is key to success.
SMB's who are established will have a very similar implementation process, however, legacy time issues and bureaucracy constraints don't really exist. So things will usually happen a bit faster and a bit smoother.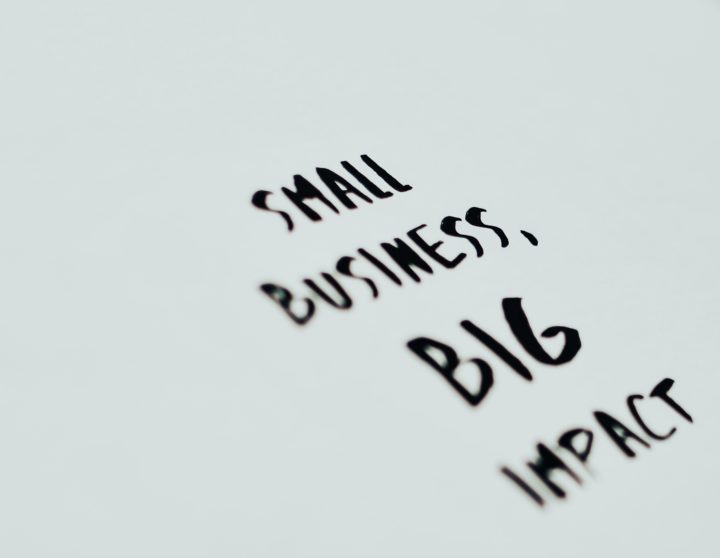 Motivation and focus.

We love a good SMB rebrand because usually their leaders are extremely motivated by some internal or external factor demanding a new brand strategy. And they want to deliver. Fast. Perhaps they are:
launching a new vertical, in a new market that will widen the market extensively
making the company more attractive for an acquisition,
or just refreshing the identity from 2002 (!)
Either way, this usually makes implementation go at a very reasonable pace faster, with well thought-out decisions and quick turnarounds if needed.
Pro-tip: It will help take the edge off to have the governance consist of a larger external brand team and a smaller internal team due to fewer resources that can be dedicated to the launch. There won't be much fear that you will lose control due to the fact that the organization is smaller with already proven roles and processes.
Scaleups operate at the will of the market. Essentially they are extremely dependent on how much they grow or not grow. This dependency makes things go extremely fast.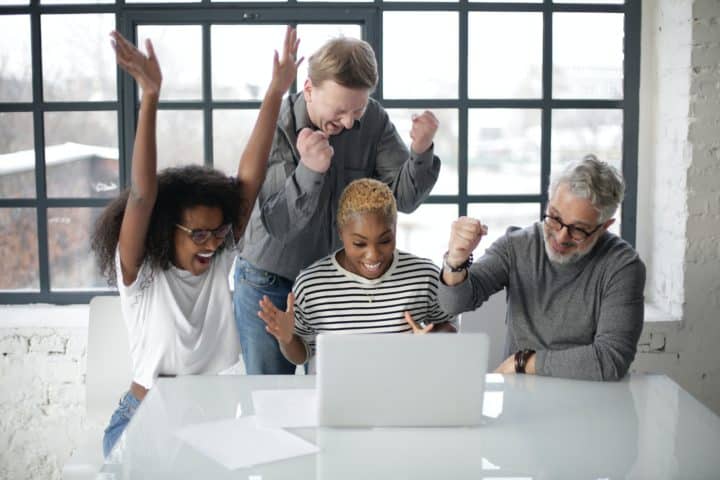 Implementation for a scaleup is not much different than any other organization. In theory.
It is however on steroids. And often without governance. The difference with a scaleup is that things will 100% happen with or without governance, it's just a question of how much mayhem will ensue.
Tactical plans tend to get thrown out the door by the time you are ready to act on them, you are probably in the middle of a seed round and investor run, and at the same time are increasing your headcount by 50-100% each year. Seems virtually impossible to launch a new brand, right?
It happens, and it's amazing – just fast and probably a bit messy.
Pro tip: Your internal launch needs to focus on how the new brand supports their activities and acts as a guiding light, rather than going really deep into the processes. There just isn't enough time, so being aggressive on what the brand means from the start is key.
Many times a scaleup will do a rebrand right before or after a large investment run and will be trying to clarify their brand before IPO. These are both scenarios that will be time-boxed which means the implementation must happen in a certain period of time because stakeholders outside of the organization are relying on it.
Your external readiness activities will be similar as any other organization so get ready because it is a whirlwind!
Pro tip: Use your external agency to fully handle the brand implementation processes with them acting as the governance system so you don't lose sight, focus, or time on the growth and changes that are organically happening around you. It may seem counterintuitive, but you need a much larger external team in order to not run out of resources internally and actually hit the deadlines that have most likely been dictated out of your control.
Want some examples of successful rebrands in all three categories, well, here you go:
One of the world's largest maritime operations focused on simplification, customer presence and a strategic repositioning of their entire portfolio. Read the case, or look at their website.
A leading supply chain SaaS company developing a multi-vertical strategy aimed at manifesting their position. Read the case, or look at their website.
A disruptive SaaS player in the Enterprise Architecture space, redefining both the niche and the way businesses should approach digital transformation. Box fresh, launched in June 2022. Read more on their website.
In the end, what really matters is that you do not lose continuity after you launch your new brand. Keep making sure it grows and develops over time because that is how the most valuable brands in the world are who they are today.
Good luck!
Want more tips? Read the other articles in the rebrand series: